Schotland is well known for all the beautiful landscapes in the Highlands and all the history throughout the land. Most tourists visit Edinburgh and the west coast (route 500). However, we have chosen for the Scottish Border Cities. The beautiful nature has bright views over the hills. The touristic season is highly seasonable. Mansions and castles are only open from May till September. We have visited the Border Cities in January and February.
Selkirk
We have stayed in Selkirk with some friends, actually not a city with many interesting points. However a nice starting point to visit the area. Every Saturday Selkirk hosts a small farmers market with all local products from the area. You could buy the famous Scottisch Hagis and some other delicious pastries, the vegetarian tagine is the best! Around Selkirk you can make some nice hikes at the golf courts or around some mansions.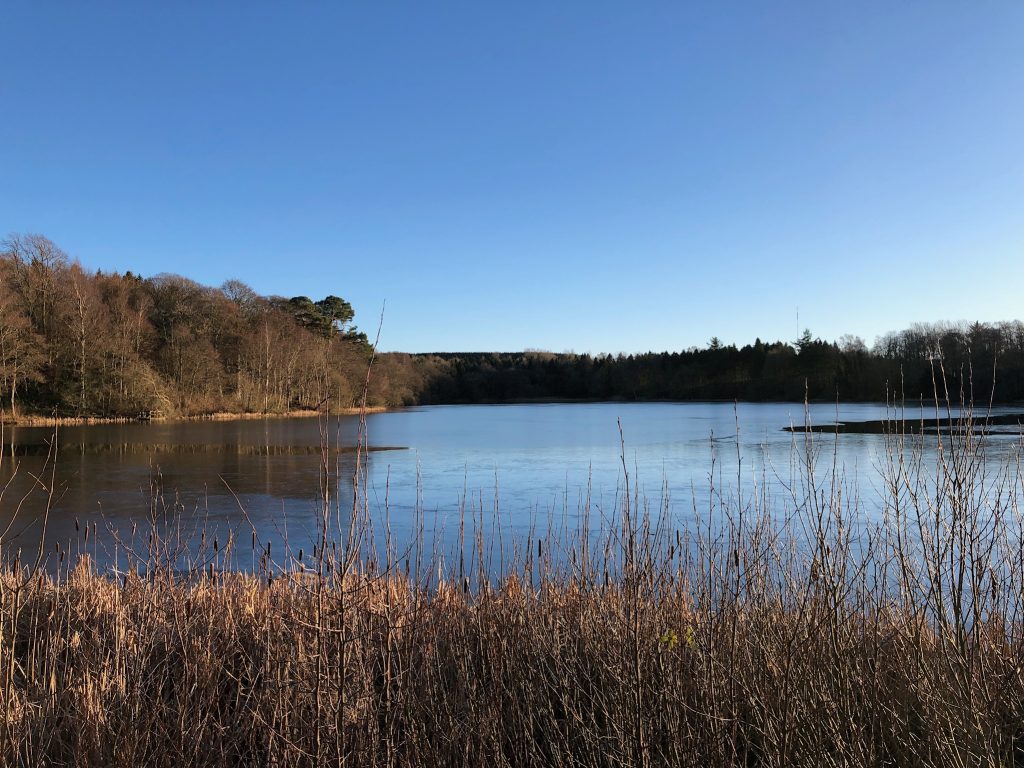 Scotts view
Close to Scotts view is the statue of Sir Wallace located. We were expecting a small statue, but it is huge and looks out over the valley and old vulcanos form 300 years before Christ. You could hike a drive a bit more up the hill to visit Scotts view. Even a better view over the valley, Tweed river, some beautiful mansions and farmers. It's also possible to hike to the river.
Abbortsford
Abbortsford has been the mansion of Sir Walter Scott, a famous writes in Schotland which also has a monument in Edinburgh. The park around the mansion is opened throughout the year. You could hike for 1, 3 of 5 miles in the park. In high season the mansion and the gardens are opened for public.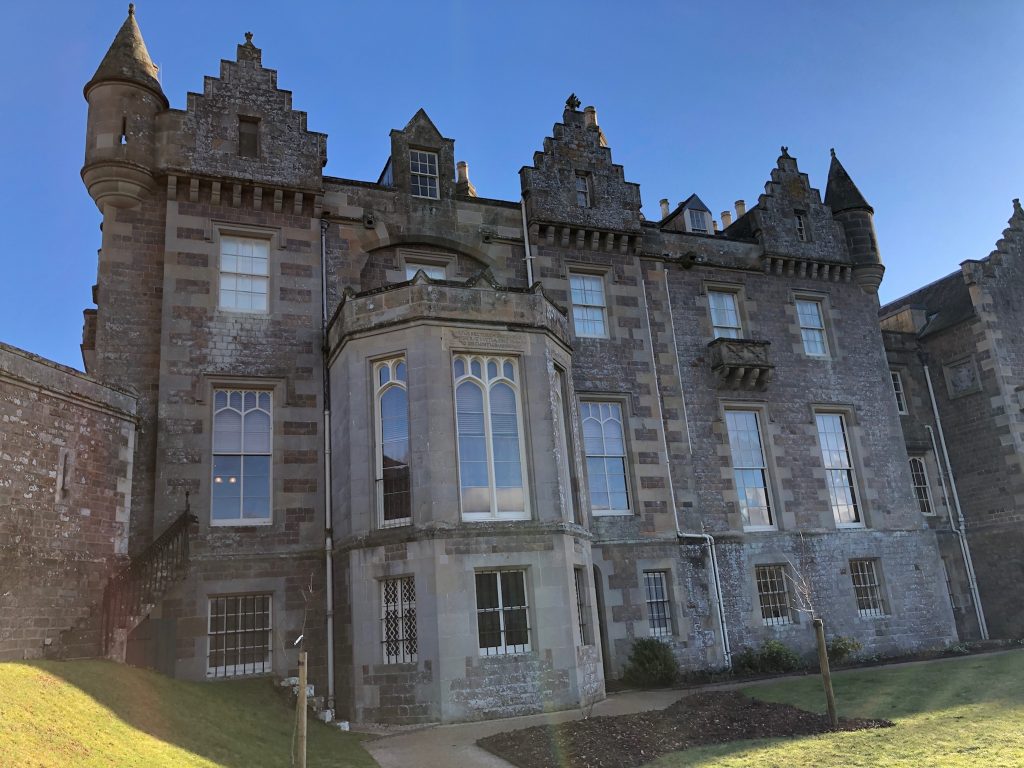 Galashiels
Galashiels has a train station which brings you directly to Edinburgh Waverly, right in the centre. Furthermore, Galashields hosts most of the biggest super markets; Marks & Spencers, Asda and Tesco's.
Grey Mare's Tail Waterfall
Early morning we have driven from Selkirk to Gray Mare's Tail Waterfall. A wonderfull drive from 40 minutes brought us several amazing views and surprised us with a beautiful lake. The lake is really stunning with amazing reflections in the water of the landscape. We have hiked a bit around the lake and literally met nobody else.
Grey Mare's Tail Waterfall is located a bit uphill and will be a bit more freezing. From the parking lot you could walk up to the first viewpoint. You could choose to walk further up to the top of the waterfall. A nice hike along the hill with many sheep waking around. You will pass several smaller streams. On top of the hill you encounter two smaller streams of the waterfall and a big lake. We have visited this area and the end of January when the waterfall was frozen. I can imagine that it's more impressive in the summer.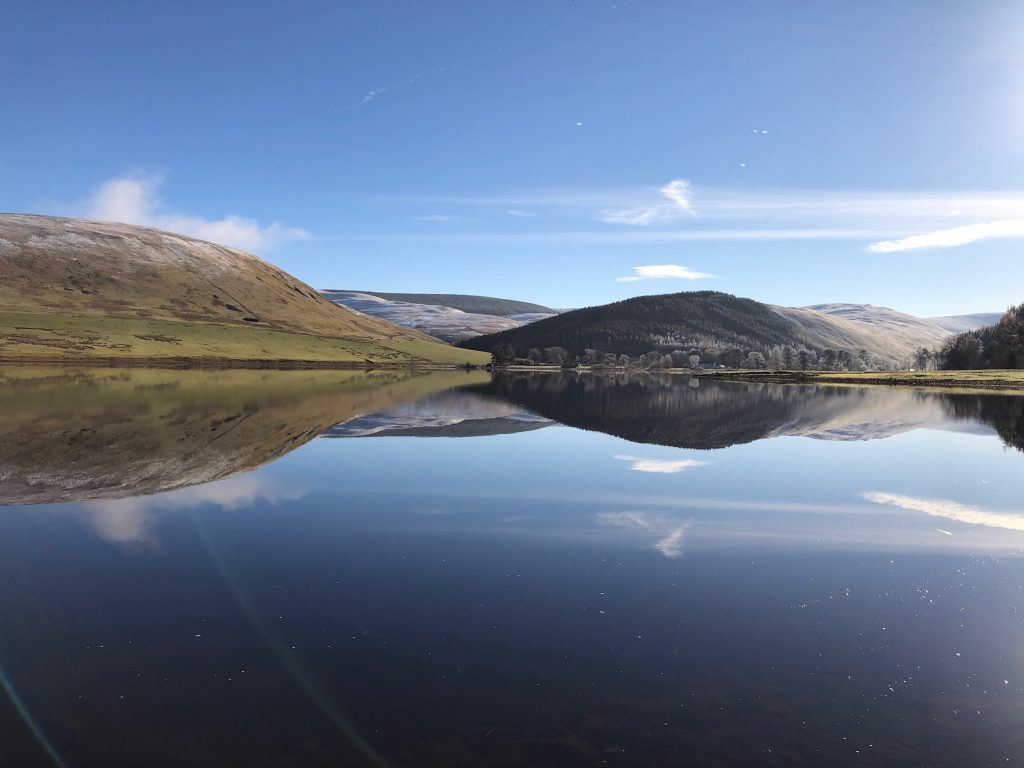 Edinburgh
This part is coming up soon.